Explore
Building the Solar Voyager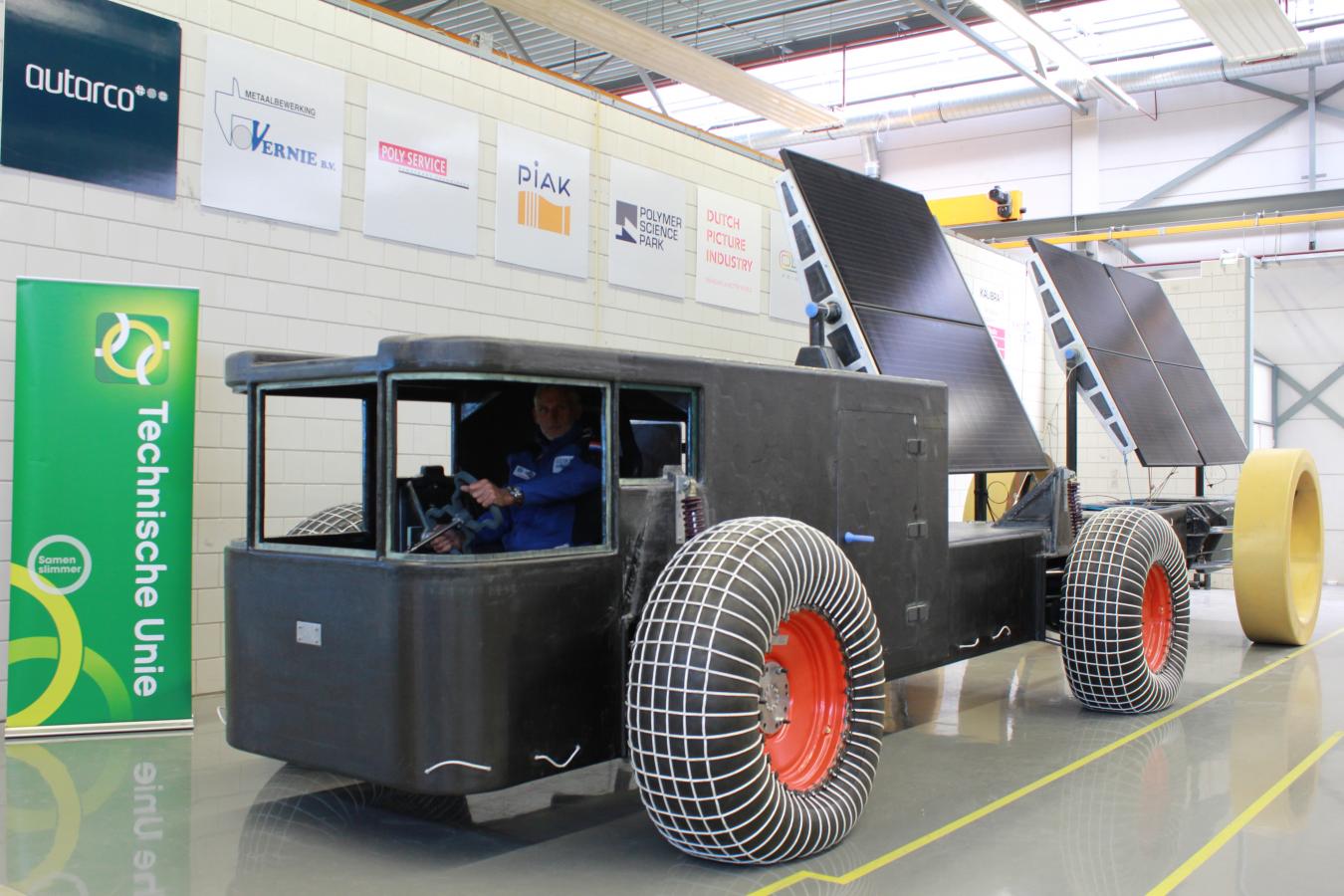 An all-terrain vehicle constructed largely of recycled waste plastic, which is powered by the sun. From urban mining to high-end technology. From idea to reality. An exploration all in itself!
Discovery 1: it's possible
Yes, it's possible to construct the body of the Solar Voyager from recycled waste plastic. By printing this material into HexCore you can construct a body that is light, strong and has sufficient insulating qualities to protect the adventurers from bitter cold.
Discovery 2: it's right in front of you
The streets are paved with gold, if you're only willing to see it. All valuable materials used in the construction of the Solar Voyager's body were found by young urban miners, who collected waste plastics on the streets of their home towns, or retrieved them from wastebins. 
Discovery 3: together we're smarter
To build an all-terrain vehicle that uses clean technology in order to travel across rugged landscapes, you need the expertise of many different people, with a broad range of skills. Together, we form one collective brain.
Developing and constructing the Solar Voyager is an expedition all in itself, during which people meet, help each other and in doing so are able to rise above themselves. How? By trial and error. Solid calculation and test rides are therefore the 'invisible building blocks' of the Solar Voyager.
We're incredibly proud of all of our dedicated partners, who kept going and kept going until everything worked. Follow our progress here.
NEW DISCOVERIES EVERY DAY
Share this page