The Solar Voyager
Plastic Waste & Solar Power
A vehicle built from plastic waste, powered by the sun. This is an experiment with clean technology and a model for collaboration.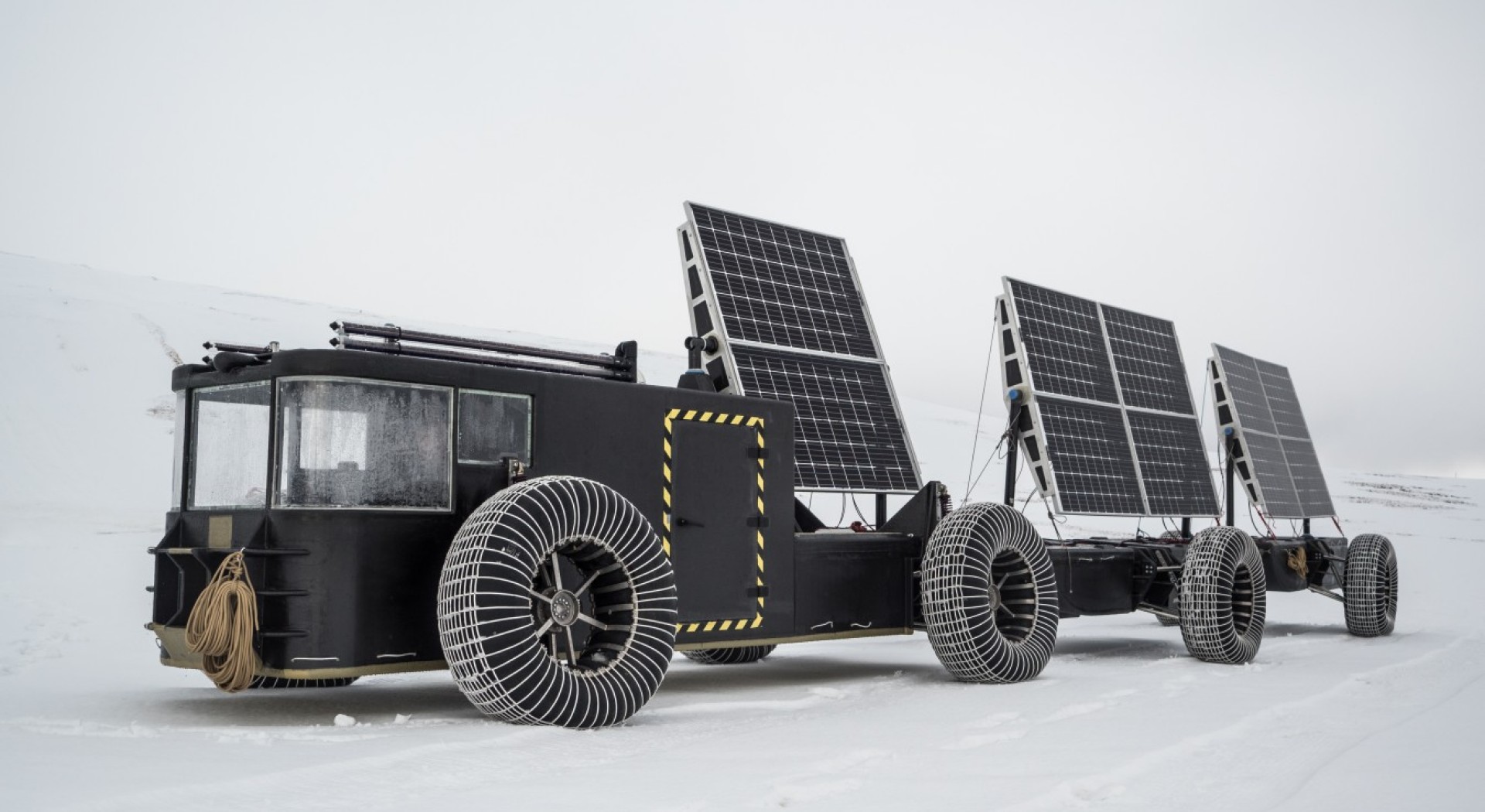 Made for the extreme
Driving on Antarctica needs creative thinking. How do we float on top of the snow or provide drinking water? How can we communicate with the Mission Control Center? Ten solar panels provide constant power for the engine, and vacuum pipes can melt the ice. Its light weight is spread across special wheels to make driving more efficient. The Solar Voyager started as a plastic puzzle and is now a high-tech vehicle built for Antarctica.
Test. Fail. Learn.
To create something that's never been done you need to experiment, test, and learn. That includes failures and setbacks. For example, we had to abandon our hard wheel concept and switch to soft tires. With the help of our partners it was possible to specialize each aspect of the vehicle. That makes the Solar Voyager a puzzle of HexCores, but also a puzzle of expertise.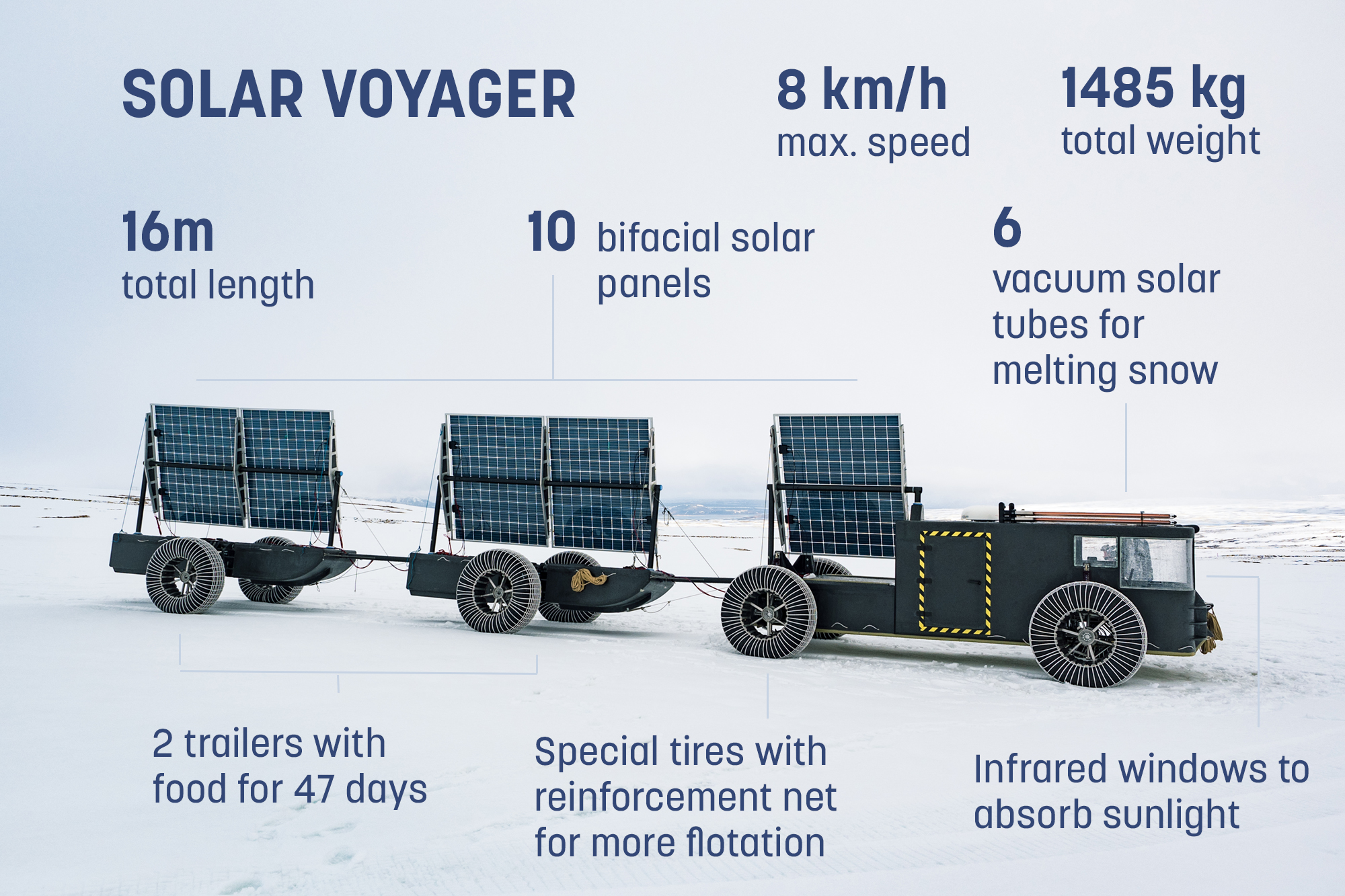 Rediscover what's possible
Building together with partners and experimenting is the model for a circular economy. The Solar Voyager proves that we don't have to invent new technology, but rediscover what we can do with it. We have all the technology we need for a sustainable world, now it's time to apply it.
Share this page