28 May 2018
Work in progress
We love change, that is known. Just when you think you know what the Solar Voyager looks like and how everything works, Edwin and the technical team have made innovations. Not for change, but because it can be better.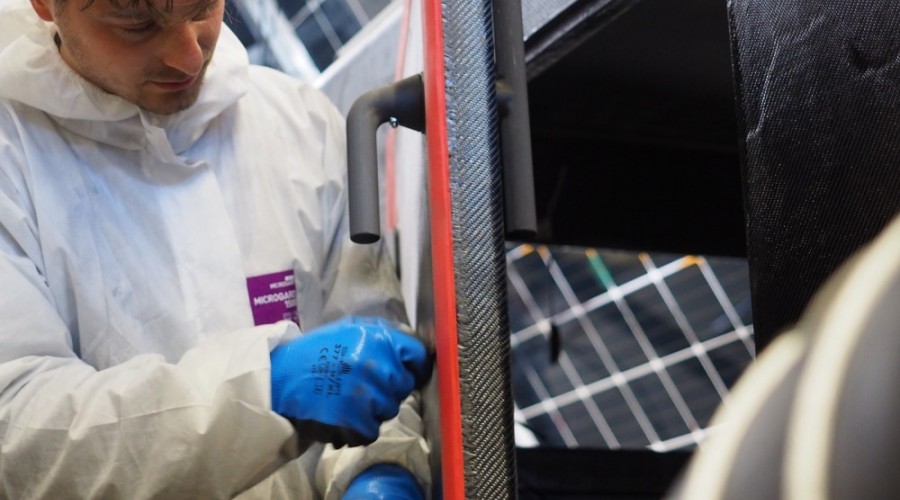 We, at Clean2Antarctica also love that. We put the latest innovations in a row!
1 – We had a nice water maker, but again the question came ' What can be improved? '. The use of tubes filled with glycol brought up some questions for Edwin. What if this system breaks? Where do I leave the glycol? What if the glycol leaks into my drinking water? Can it be simpler? Edwin is convinced that it can. With Fortes energy systems and J&P plumbers he's working on it.
2 – Windows are to look through, so Liesbeth and Edwin can enjoy the beautiful view of Antarctica and see where they go. For the Solar Voyager, infrared windows are created because they can convert sunlight into heat. On the inside of the window it remains 0 °C – a lot more comfortable than -30°C outside – and the condensation won't freeze but can be wiped off.
3 – To accelerate the Solar Voyager Liesbeth and Edwin will soon have a rotary knob, but how do you control it with thick gloves? Menzo, one of the technical people, has already printed several rotary knobs with a diameter of about 10 centimetres. It seems that the black button will be placed next to the red emergency stop button. But you never know.
4 – The interior of the doors is now reinforced, although Edwin – with his playful character – also sees a playing field for a tic-tac-toe game. Red weatherstrips along the doors make the car even more wind-proof!
Before the Solar Voyager travels towards Antarctica, the technical team continues to reflect and work on improvements. We'll keep you posted!
Support Zero Waste!
With your help we can inspire and activate people and companies to see plastic not as waste, but as valuable resource.