12 February 2018
Sixpack abs for the Solar Voyager
Like a turtle without a head, the Solar Voyager lies on its back. The bottom is exposed and has received a golden cover this week: Twaron, a very strong material found in bullet-proof vests. ​​​​​​​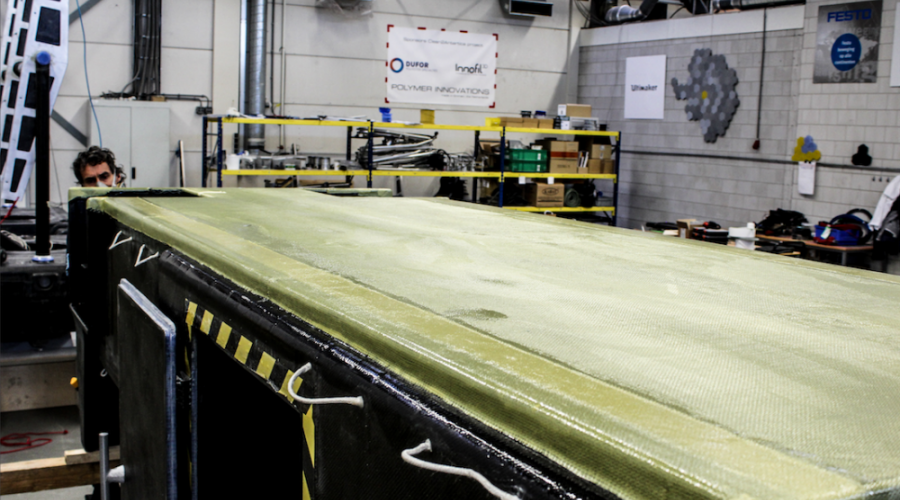 There won't be any shooting on Antarctica, but the Solar Voyager will be confronted with sharp ice ridges, so-called sastrugis. Sastrugis are irregular grooves caused by the wind and make for a rough ride on Antarctica, even for the Solar Voyager. Its carbon skin could be pierced by a sastrugi and cause the vehicle to tear. An extra protection layer on the bottom is necessary.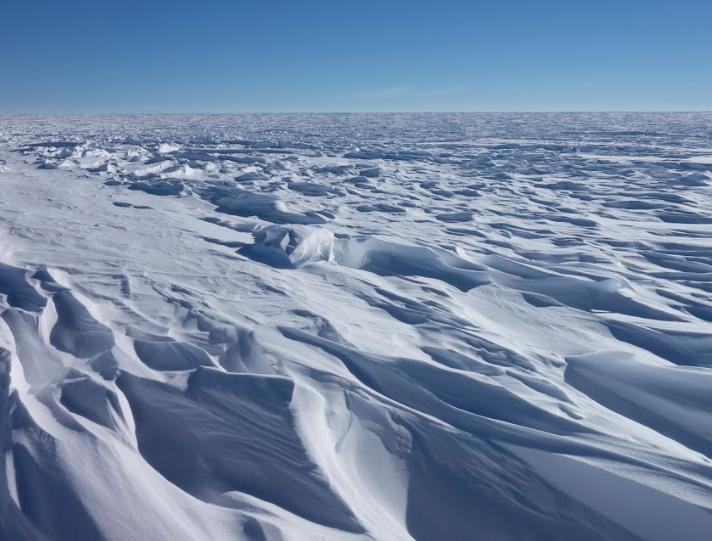 Twaron looks like a roughly woven piece of cloth, but you will find that cutting it is impossible. It is easy to apply, and also thin and light. That's important so the Solar Voyager doesn't add on any more weight. Unfortunately, Twaron is not bio-degradable. We chose this product anyway and realize that sustainability now depends on the further use of this material. And as it happens, Twaron is is easily reusable in other situations. Teijin Amarid, the supplier of Twaron and one of our partners, uses various processes to recover used material. And with that, we are one small step closer to a circular economy.
With human hands the feather light Solar Voyager is put back on its feet and a successful expedition on Antarctica is one step closer.
Support Zero Waste!
With your help we can inspire and activate people and companies to see plastic not as waste, but as valuable resource.