07 November 2018
20 days to go
Our media team is working around the clock and the phones are buzzing. From New York, Tokyo to Berlin. The whole world wants to know everything about the two pioneers who will drive an Antarctic car made of plastic waste. But do we also know why?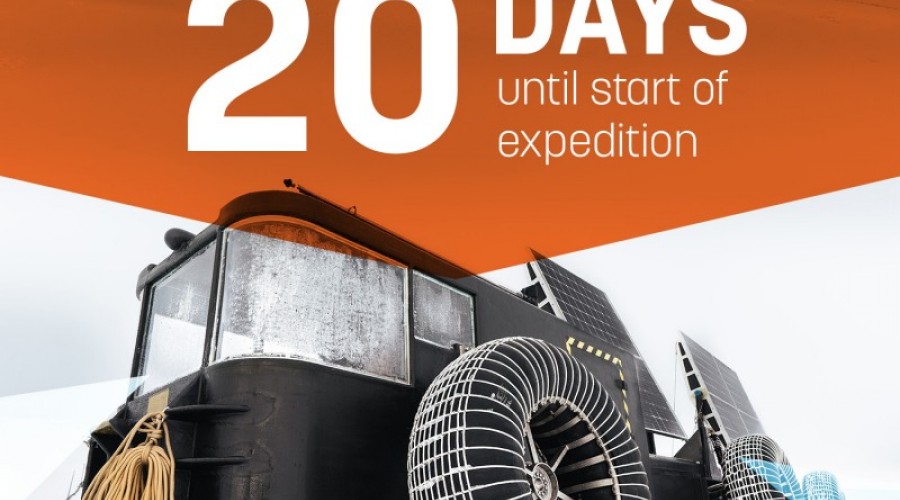 Back again to the beginning. Two years ago, when Edwin and Liesbeth threw away the umpteenth plastic packaging during cooking, they thought what are we doing? They turned their waste bin and way of thinking upside down. And now two years later, the Solar Voyager is now ready in Chile and Edwin and Liesbeth are packing their bags.
In addition, 20 students from the Quest for Change are on their way to Cape Verde to sail across the Atlantic Ocean on board Tall Ship Morgenster to find a solution for the textile industry. Because it is far from sustainable.
We are not there yet
We are ready for departure, but we are not there yet. You do not just come to Antarctica and a Tallship sails on the wind, but there are also costs. Thanks to the support of our sponsors, we have come here: '20 days left.' We have made the world curious by announcing our expedition on Antarctica. We embrace the inconvenience by dealing with plastic waste. And now we have to continue and we need your support for that!
We at Clean2Antarctica want to continue to challenge people, companies and children to deal with waste differently. We have taken the first step. Now you!
Support Zero Waste!
With your help we can inspire and activate people and companies to see plastic not as waste, but as valuable resource.