Sail for sustainability! We're turning tall ship Morgenster into a sailing think tank. On the Atlantic Ocean, young minds help companies to find sustainable solutions. Let's use the creative power of a new generation. Read leg 3's Logbook
NIGHT 16, 14th February 2019 - Atlantic Ocean

Today it is Valentine's day!!! Fortunately, the sun is shining and everyone is writing poems or organising another surprise for their Valentine. Tess and Isabel got up extra early to make a special breakfast for everyone: pancakes!! Tomorrow, another edition of our magazine 'the Daily Morgenstar' will come out again in a special Valentine's version containing all our deepest desires. To be honest though, at this point, we're all just seeing mirages of snickers, sushi and pizzas. We're already excited to be in a harbour sometime next week, although we're not sure yet where we're going to stop. Some people prefer France, for it's wine and cheese, whereas other people are longing for fish and chips in England. For now, we're continuing to sail and work on the case, while dreaming about seeing land again.  
Marlous: lots of love and kisses to Joris, mama en papa. I miss you guys and I hope you are proud! 
Michelle: don't worry mom and dad, I'm doing fine and will see you soon! Love you lots <3

Michelle and Marlous
NIGHT 15, 13th February 2019 - Atlantic Ocean

The blue watch is known for its heavy rain showers, but this night we were also the wind watch and the cuddle watch. When we started at 4 o'clock in the night there was a clear sky and I tried to find the starsigns. After an hour it was my time to stir, I put on an harness because of the big waves and strong wind. Gerie dreamed about going to the Azores tonight and we joked about changing the course so we would still go. There was a small yellow spot on the radar, so we knew it would soon start to rain. The wind started coming and we changed course, towards the Azores. The yellow spot extended and soon the whole radar turned yellow. The wind got stronger and stronger and Marco told me to go more to starboard, but I couldn't turn the wheel. I was happy with my harness because we were getting tilted, around 40 degrees. The water was coming over the aftdeck and Marco took over instantly. The people who were sleeping had to be roughly awaken, pressed to the wall or their wooden plank.  So was the captain, who came outside, barefoot and in his underwear, to turn on the engine so we could go trough the wind. The wind kept his force so it was Marco who got muscle pain, trying to keep course for the next 2 hours of our watch. We all had our tasks, it was the cuddle watch. With every big wave we were holding Marco so he wouldn't fall and we often combined our muscles to get the stirring wheel to starboard sight. At least we are going towards the Azores now, but unfortunately Gerie's dream won't be the truth. 

Sanne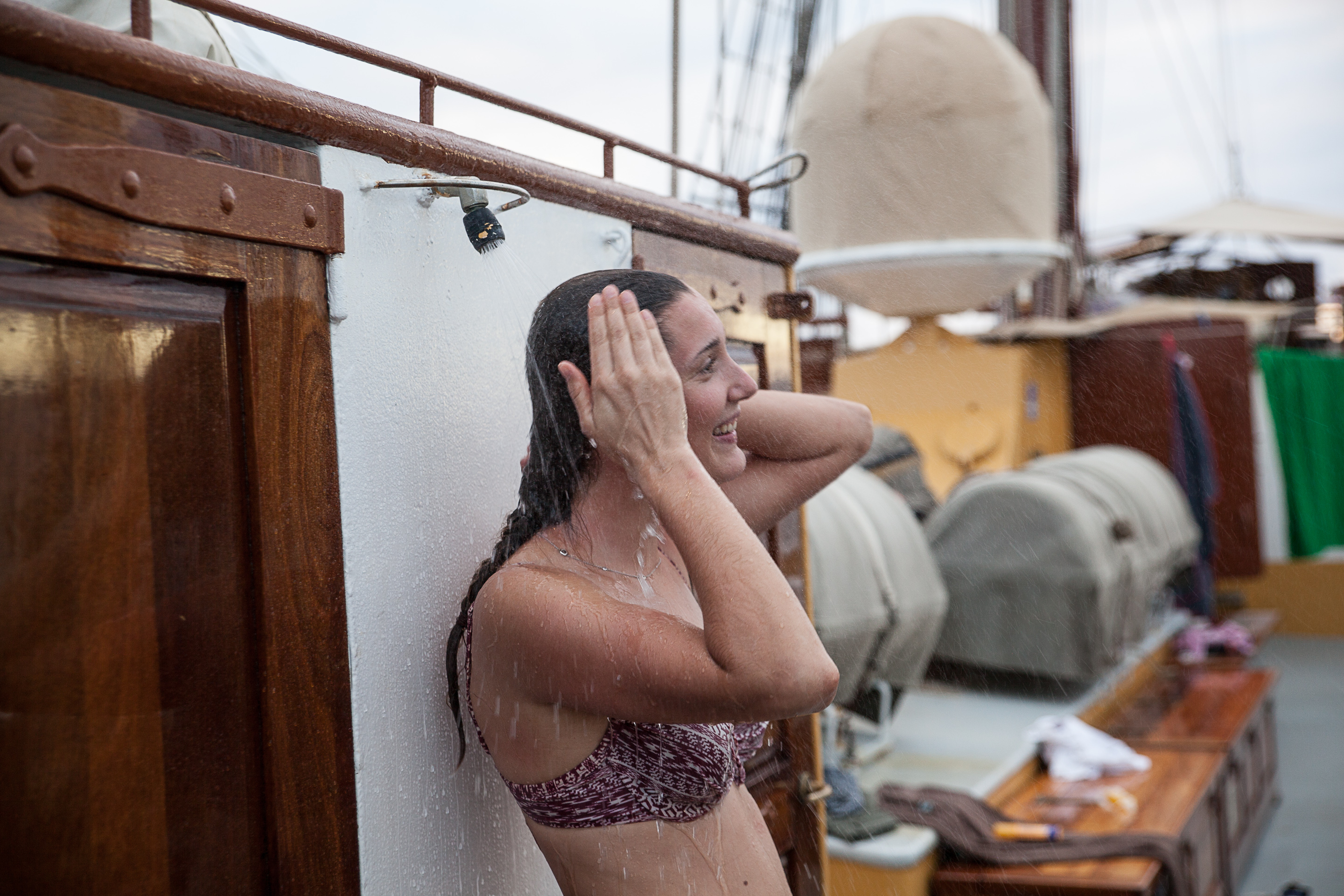 DAY 14, 12th February 2019- Somewhere on the Atlantic Ocean

I am writing this on the 13th, and while I have just been murdered at my favourite puking spot, it is a good day. We drew the name of our Valentine yesterday and have to make a little surprise for them for Valentine's Day tomorrow. 
Having had a lot to fight against sea sickness, I am still not always on top of my game and the waves at the moment do not necessarily help. However, everybody is incredibly helpful and optimistic and that makes it a lot easier. I love how supportive the team is and it does not matter what the situation is, you always find someone to listen. And if you are bored, say no more, Victor and Marco will gladly give you sailing lessons or teach you how to make knots.
Our night watches, even though at the inhumane time of 12-4am, are always loads of fun and we have some peculiar and interesting discussions during the stormy nights (at this point I would like to apologise to my mum: yes, you were right, it is insanely cold and even with the down jacket under my sailing suit I am freezing my butt off). The highlight of course though still is toastie time at 2am or when someone finds some chocolate (or when Philipp makes his glorious microwave popcorn).
Sleep is rather rare these days and I am still trying to figure out a sleeping position that does not throw me around the cabin. Nevertheless, I highly enjoy the time on the ship with these amazing people who manage to work so hard and stay happy no matter what.
Toodles,

Sophia (aka Bucket Girl. Thanks for the nickname, David)
DAY 13, 11th  of February 2019 - Atlantic Ocean
Today I had my best day-watch so far: we had to climb up in the mast to pack the sails because a storm was coming. It was quite a challenge with the 5m high waves & the strong wind. 5min after we were back on deck a proper storm blew over us with waves reaching up to 7m and we reached a speed of 14 knots (even though I was told that the max speed of the Morgenster could is 12knots). 
It is so cool that the crew just allows, trusts us & has the patience (even in these strong situations) to explain what we have to do; and always with a smile.
After the storm, like we know it from movies, the sun came out & brought a beautiful rainbow that we were almost able to touch. We gathered on the deck, and enjoy the sun with a good conversation, a cup of coffee and freshly baked chocolate cookies. This nature spectacular makes you forget that you are soaking wet. This is the weather that many of us imagined to have and enjoy; but some also don't. We were told, that this situation will stay for the next 10 days.
With this weather it is actually nicer to be outside than inside as you can see how the boat is moving. Inside, if you don't hold yourself on the right moment, you fly - as our cook, Isabel, through the kitchen. But still in this circumstances, she made us delicious food that gives us the energy we need.
And this energy is needed as next to the heavy weather & shaky boat, a good sleep is rather rare. To the question 'how did you sleep?', the answer 'I did not sleep' is the most common; I think we have to get used to it, but it is exhausting. Therefore, I am even more impressed about how motivated and with joy we work on the case. 

Carolien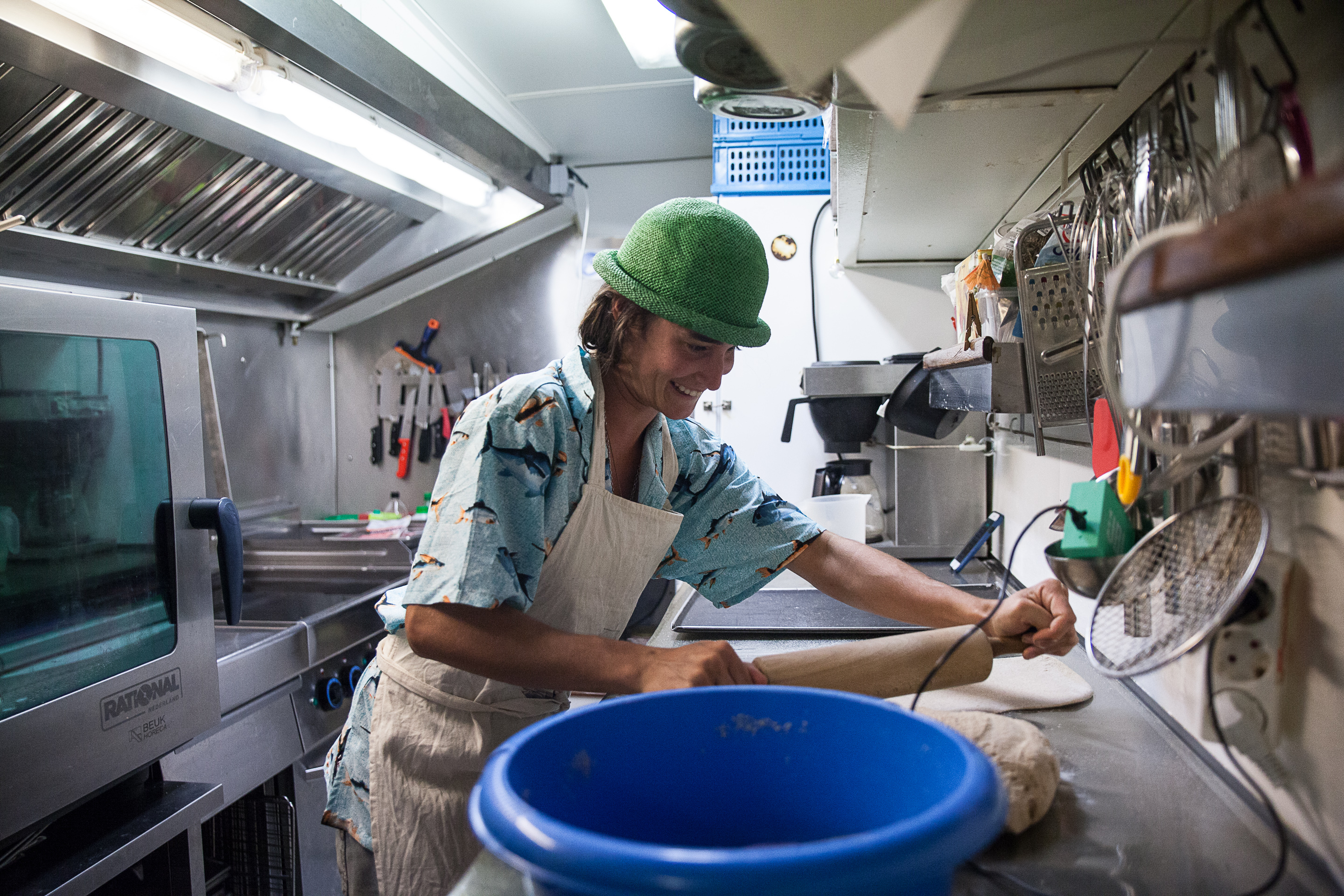 DAY 12, 10th  of February 2019 - Atlantic Ocean
At the moment, the ship feels like a 10 day ride in the Villa Volta. We are currently sailing 11 knots,  our course is 100 degrees, the waves are smashing over the deck, the swells are 5 meters high and only 2 people are feeling a bit seasick. Last night, I had the night shift from 12:00 till 04:00. I can't say it was an easy watch, as the boat was surfing over the ocean due to the high waves. After learning how to sew, it was my time behind the steer. Right before the end of our watch, my attention levels were considerably lower compared to 4 hours before. Suddenly there was one big wave which turned be boat completely out of course! This resulted in a huge shift of the boat to portside. Suddenly the entire right side of the boat disappeared in a cloud of white foam and at the same time I saw David flying from Portside to starboard. Luckily I handled immediately and this boat is a rock, so everything was fine, but it was a once in a lifetime experience!!! SO COOL. 

Today the day started a bit later for me, because of the night watch I skipped breakfast, but the high waves make sleeping tiresome. I woke up way too early and decided to continue my sleep outside, where I fell asleep on a big pile of ropes, right under the sun.
It is already starting to get colder during the day, and we have not even reached the 'cold part' yet.
Today there were 2 announcements from our captain, Jakob. The first one entailed that we would change the time with one hour. Even though we are crossing different time zones, we still use the Sint Maarten time, because we have no phone signal! The second was a BIG announcement!! The last few days there was a lot of uncertainty about our schedule and the big word was out today. We will NOT go to the Azores, because of a lack of wind in that area. Where we will go instead is unknown yet. It will probably be wherever the wind brings us. The only thing we know is that we will be at the ocean for at least 10 more days! WOW!!! 25 days at the ocean, what an experience.

XOXO Esmee

DAY 11, 9th  of February 2019 - Atlantic Ocean
Sometimes I think of the Morgenster as a little village. We have one bakery, one restaurant, one bar (which has some odd opening hours) and a mayor called Jakob. Since our village only has a population of 27 people, gossip spreads fast. Therefore, todays launch of the "Daily Morgenstar" assists greatly in getting the facts straight! The first edition contains a good editorial about goats, and the financial section indicates that the price of a Snickers in our village has gone up considerably. 
Another major event was the opening of the Morgenster Cinema. Right in the middle of our village, close to the Isabella's restaurant, this venture had a first showing of Notting Hill. With close to 100% of the village population attending all tickets were sold out. Some villagers (Viktor), had to cry near the end of the movie due to the sheer amount of love in this movie. 
Even though we have protected our own village against rising sea levels (with an ingenious floating concept), this does not mean we want the rest of the world to flood. That is why, after structuring background information and identification of the key problems, we have now started to actively brainstorm on solutions to assist the TechnischeUnie (this biggest employer in our village) in combating climate change.

P, J.E.D.! X Gijs
DAY 10, 8th  of February 2019 - Atlantic Ocean
An impressive calm day for the Northern Altlantic Ocean in winter, we are heading North with the engine with the sun and without any wind. We had a plenary session to work in the case this morning and from then, the day is passing smoothly. During the happy hour, Maike told me some rumours about a potential swim in the ''Morgenster infinite pool'' and that was true! Few minutes later we were all diving in the Atlantic ocean with almost 5000m of depth under us!! It was also the wonderful occasion for a free shower on the deck, not so bad after 10 days at sea …
In the evening after an amazing sunset, I had a sailing watch from 20:00 to 00:00, it  started heading North with the engine and it finished heading East with all the square sails in a good SW wind, we are going in right direction! Nothing to had, a perfect day at sea in the middle of nowhere! 
Tomorrow the wind should rise up and the weather forecast looks pretty strong for the coming days, I can't wait to sail the Morgenster in such conditions! 

Mayeul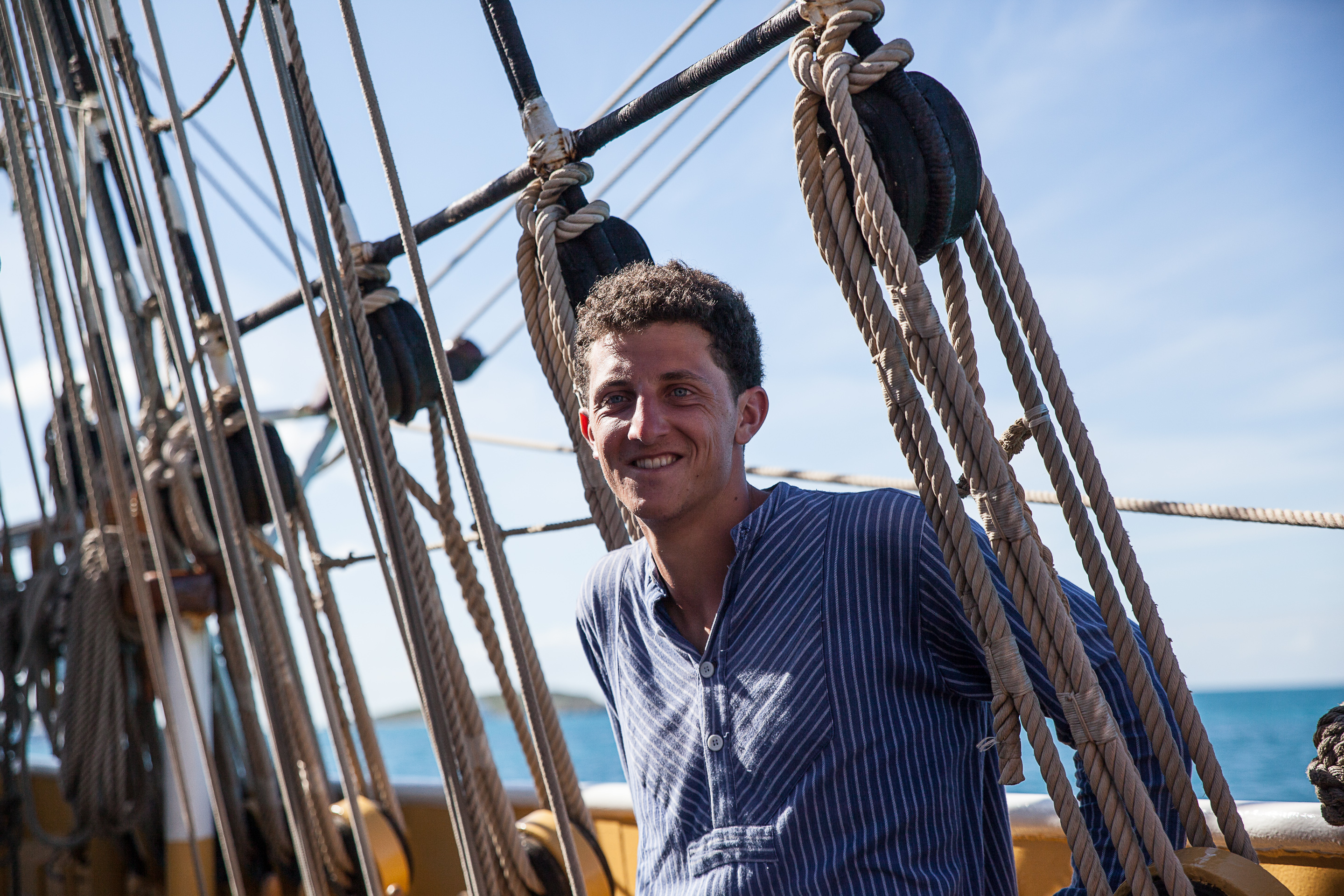 DAY 9, 7th  of February 2019- Atlantic Ocean
Today was a nice, but bloody day, with a lot of sailing. I had a sailing watch, so need to get up at 4. During this watch we saw a lot of wonderful things. Today it weren`t the stars, but an amazing sunrise while I was up in the mast to pack the royals and a rainbow that looked as he was ending under the ship. Sadly we couldn`t find the pot of gold at the end. But why was it also a bloody day? The murder game is going fast! Happy hour was transformed in murder hour. You couldn`t trust anyone. I also did a murder attempt, but it failed, so I will try again! During our day watch the captain decided to go a bit more north on the motor. So all the sails need to be packed. Most of us where climbing into the rig and bowsprit during sunset and underneath the stars. This are such an amazing moments! The day ended with a really nice meal of our own catched fishes (maimai)!! 

Joke
DAY 8, 6th  of February 2019 - Atlantic Ocean

It's 6am in the morning. The wind is howling and the waves are rocking the boat like a seesaw. I stand there joking with Marlous about how shitty it would be to go up into the sails right now. All of a sudden we hear a snap followed by the fluttering of a loose sail. Murphy's law. Before I know it, I am strapped up in a harness walking across a thin rope towards the jib. The dark waters pass under me and I am being thrown around like a ragdoll. I am very scared, but we manage to roll up the sail. A quick exhale of relief follows; finally safe.
I was deceived. Before I know it I am 25 meters up in the foremast puling rope and shouting 'nope'. For a second I nearly put the reputation of team Winnaars (the rare non-pukers) on the line. But I have no time to be sick. It is time for business. After what seemed to be an eternity in a rollercoaster, we are finally done and slowly make our way down the mast. I look Gerie in the eyes, who had also been in the mast, and she says to me in a legendary quote 'nietleuk'.
Other than that everything is going fine Mom and Dad! De rots van Gibraltar is still alive and kicking. Miss you. 

Wouter
DAY 7, 5th  of February 2019 - Atlantic Ocean

"Why are we doing this on a boat?!", Wouter exclaims as the ship rolls over from port to starboard for the hundredth time. We have our first real work session on the Quest and chairs, Macbooks, and glasses of water fly through the air. It's been a rough night. Thunderstorms, non-stop rain and strong wind meant almost no sleep (and losing half of our ships nameboard, so we are now sailing aboard the …star!). I myself have a heavy head and stomach ache. 
THEN… the rain stops, we have lunch outside (L). Somehow Isabella always cooks exactly what we need. Even better, Isabella our chef has decided it's our birthday, of our crew, of the Questers, and of our stuffed animals (Donkey, Vagismundo, and the rest). It's four o'clock snack time and we have birthday brownies. Donkey and Vagismundo blow out candles. The sun is shining even brighter now, I put on my strawberry suit and Joke and I introduce to the entire ship "the Murder Game". I dance (still strawberry) to "I'm on a boat", and "Boten Anna", as the sun goes down. As I sit down to work on the case inside, all sweaty from dancing in my onesie, I realize my head ache and tummy ache are gone. Off to bed now, blue watch starts at 04:00! Hou van jullie TTM&P!
Renske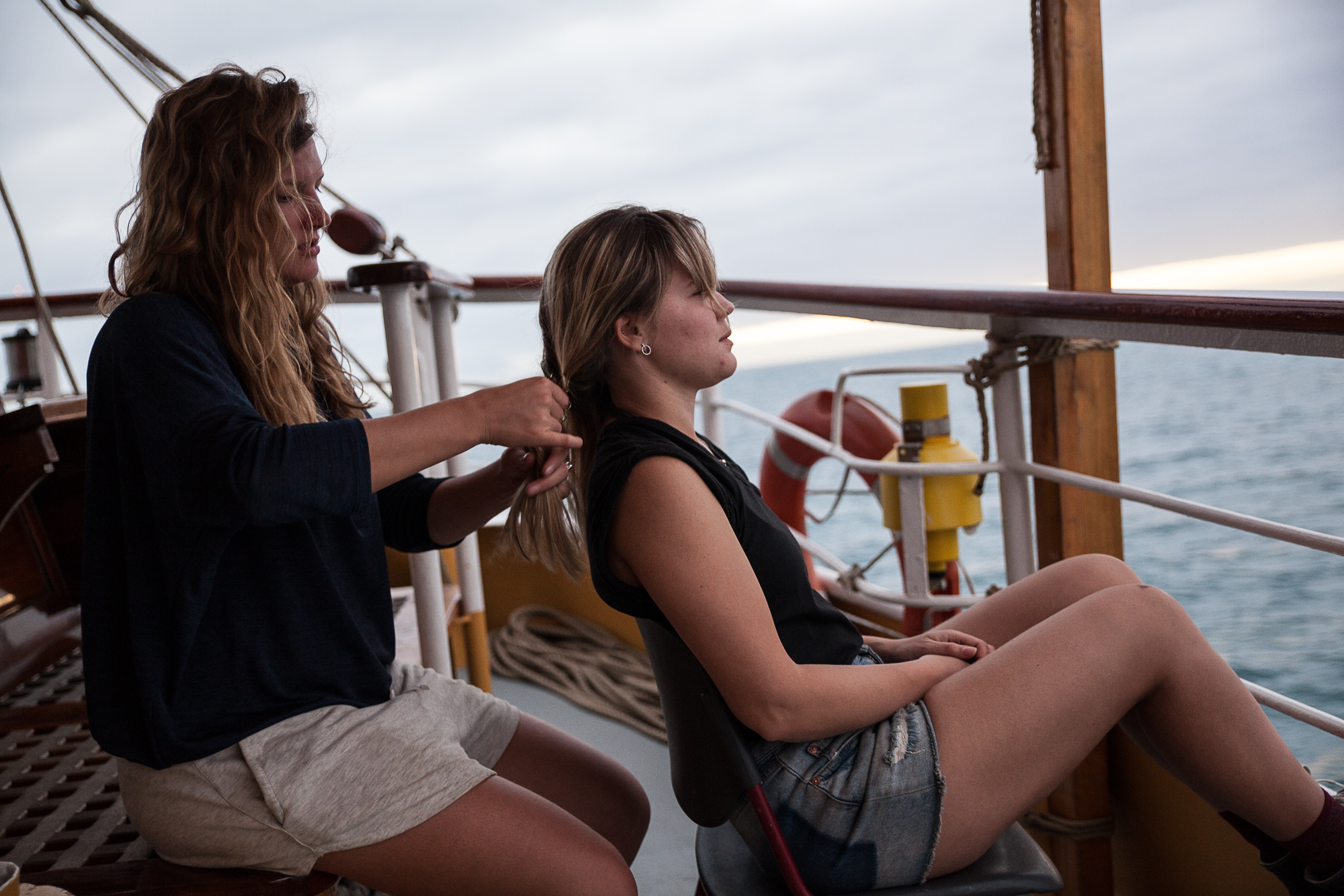 DAY 6, 4st of February 2019 -Atlantic Ocean
Since yesterday evening, we had kind of bad weather. A lot of wind and big waves gave a sleepless night and made it difficult to move around. As I am part of the white watch I had to stay up from midnight to 4, it was a bit wobbly but it was quiet OK. The real fun was from 12 to 4 in the afternoon! We had bad weather so we put on the sailing suit and we went on our shift. It was raining heavily and the waves where super big, it was quiet an impressive view. Victor (a crew member) was showing us some nots and then al of the sudden, the wind changed from course and we where going against the wind! So we had to put down the sails really quickly and put the engine on to go against the wind. We where doing all kind of stuff so no time for a break! When the wind took back his course and the sails where back up, Victor and I went up the Royals (highest sail) to attach them better. That was a bit scary because up there, it was moving a lot ! At the end, this watch was awesome, we had so much to do and the view was amazing, the best watch ever!

David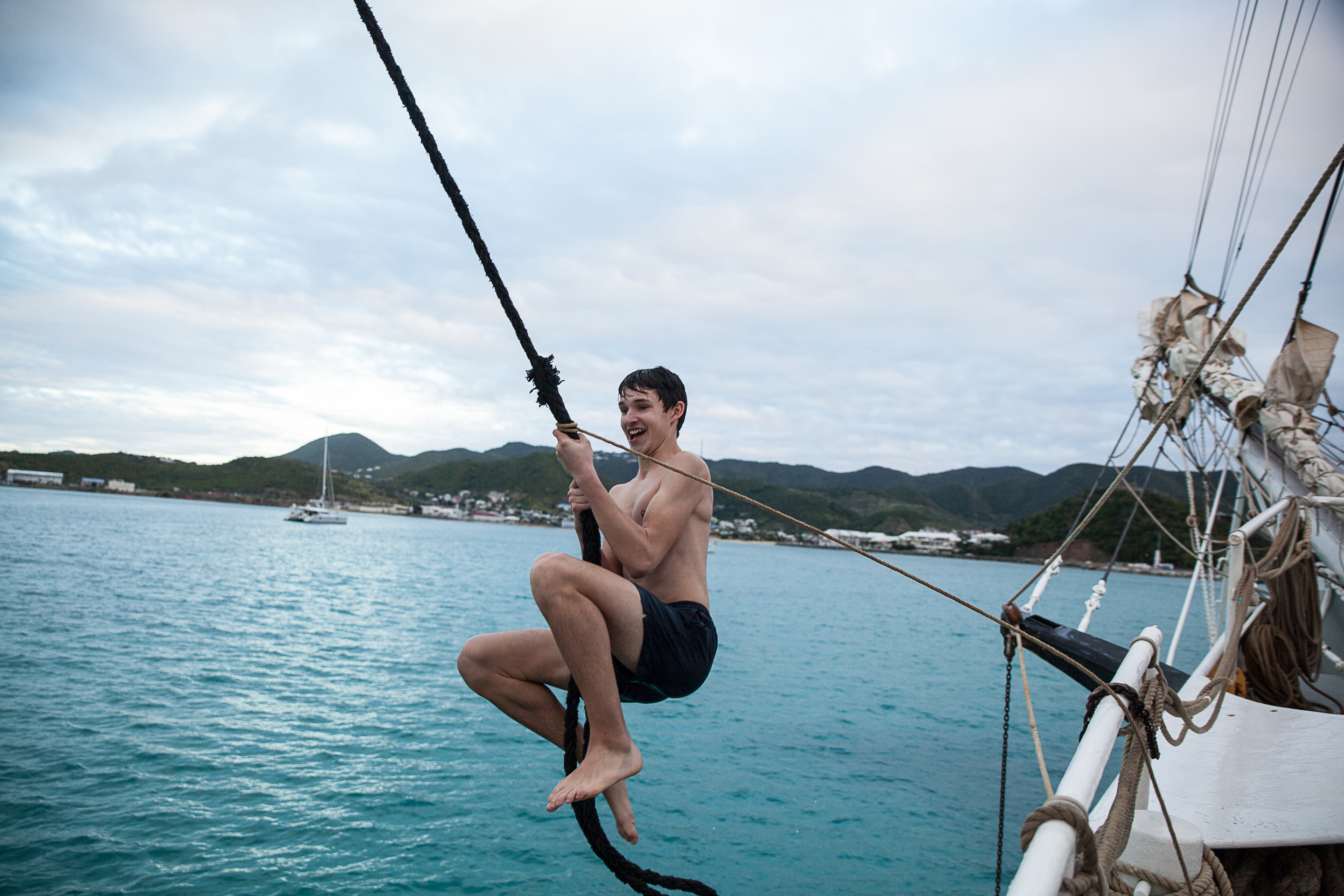 DAY 5, 3st of February 2019- Atlantic Ocean
The first night that our watch had a really clear sky, it's so beautiful and it will never get boring! You can make a lot of wishes here during the night. Jelle is reading Mathilda in our watch, it's so relaxing to watch the stars, eat a tosti and listen to the stories of this small little girl.
During the day, in one of Marco's daily sailing lessons, it was time to break the time record of setting one of the sails against the other blue watch!
Before my watch, I went up into the mast and I looked around me. I was sitting in the sun, writing in my diary, while I was listening to the music Isabelle, Mayeul and Carolina were making down on the foredeck. I watched the watch stirring and talking in the back and then suddenly Maike and Mara came to join me. So many happy moments in one day!
Sanne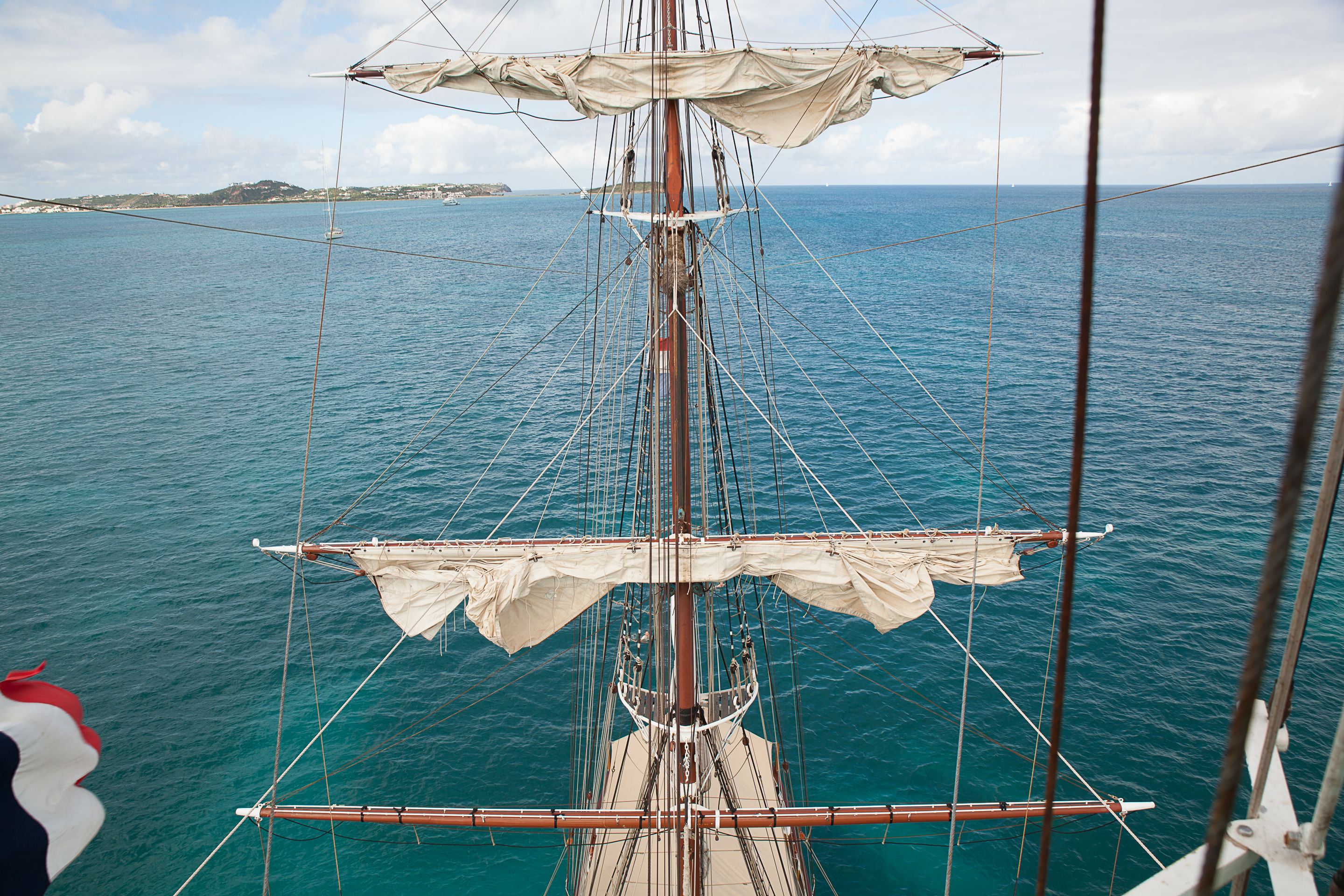 DAY 4, 2st of February 2019 - Atlantic Ocean

Every night a starry sky washes away the beautiful colours the sunset has left. As the stars turn brighter our watch starts. Tonight is a quiet night. The wind is calm, the waves are smooth and we keep a course straight to the north. Despite the fact that we have thirteen sails set there is hardly any work to do. This gives us enough time to stare into the sky and sea while having deep conversation. We each see a number of shooting stars, but even when a brightly burning comet passes, I cannot think of anything to wish for. As I am feeling completely fortunate being on the Morgenster in the middle of the Atlantic. 
Mara
DAY 3, 1st of February 2019- Atlantic Ocean

The first thing I do when I get woken up by someone for breakfast is taking a look outside. I saw a few flying fish flying away and the sun was already up. The day started with quite a fair amount of wind but got weaker as the day passed. Today was the first day no one threw up, big day! But it was also the first day of case work. TechnischeUnie has given us a challenging quest but after our first session I have no doubt that our group will come up with great solutions. The first session was really good and motivating. We didn't want to make the first sessiontoo long as some people are still feeling a bit wobbly. Over the next days we'll be brainstorming and forming subgroups. The atmosphere on board and during the meeting is amazing! Climbing the mast is my favourite thing to do, but the 4 o'clock snack (today we had pizza) is always a very happy moment with the entire crew and group on the aftdeck, chatting, sailing, singing. Northwards we go, until the Westerlies catch us! 

Maike

DAY 2, 31th of January 2019- In the middle of the Caribbean sea

My first nightwatch was beautiful and awful at the same time.
It was a long time ago I saw this many stars.
But I also fell asleep while standing.
The toasties were great
But I couldn't keep them inside of me for more than 10 minutes.
In short: it was a night of many contrasts.
Luckily Esmee still had one of her magic patches for seasickness that I could have. Now I can enjoy everything about this quest much better. 
Tomorrow we'll start with the case!

Nadine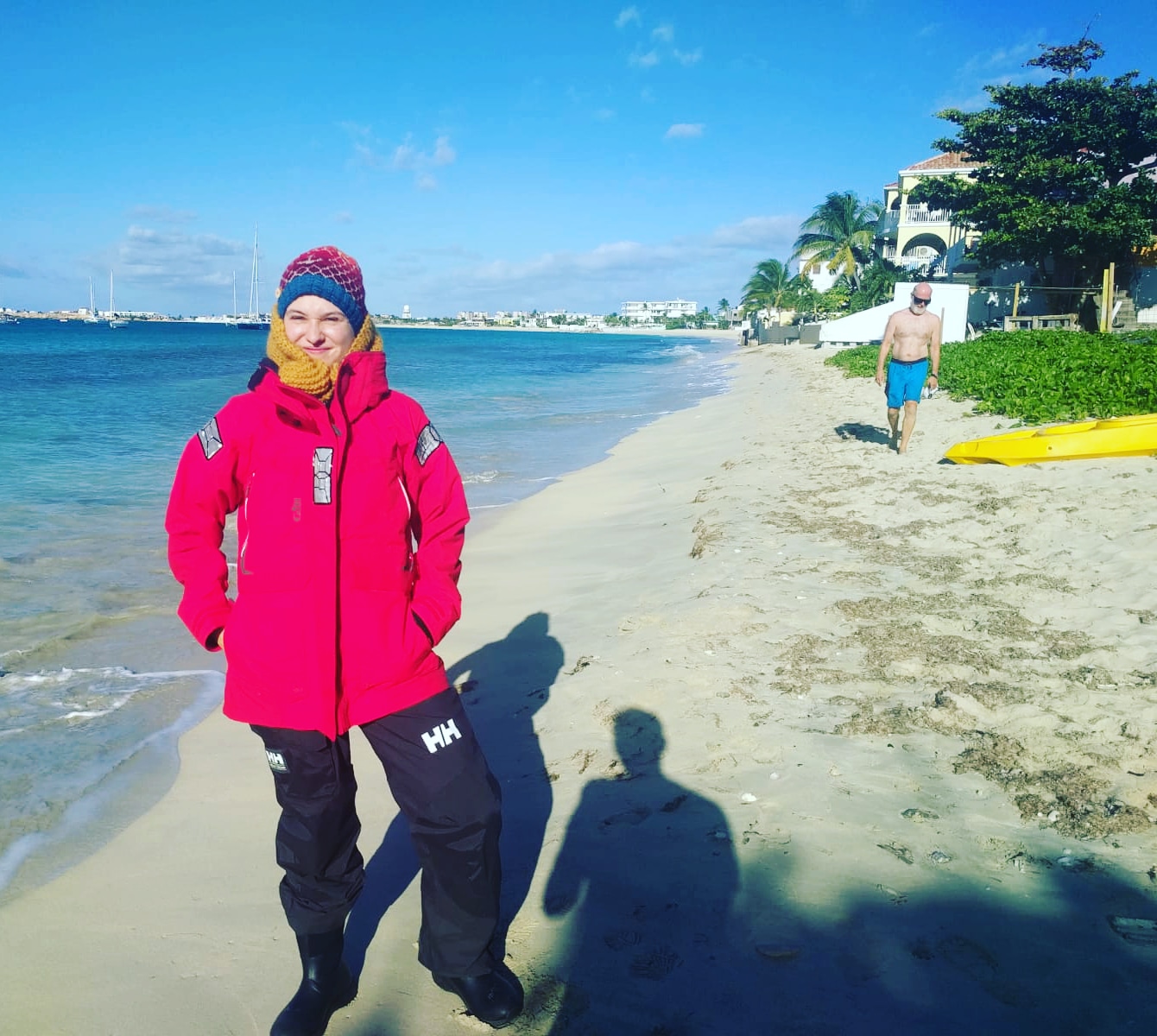 DAY 1, 30th of January 2019 - Bay of Marigot, Sint Maarten
Finally, after many months of waiting, our journey begins. We boarded the Morgenster and lifted the anchor. We set our course to the North. With stable, north-eastern wind and almost all of the sails set, we sailed with a speed of up to 9 knots. And because it was Day 1, we had a lot of firsts: the first time we've seen dolphins and flying fishes, got wet with the first rain, had our first (and not last) puker. We were singing on deck with our wonderful cook Isabel, climbing the yards and getting used to life on board. Which is that kind of life that keeps you smiling. 

Zosia (girl who made the drawing)
Check out the Quest for Change webshop! There you'll find more drawings, T-shirts with Morgenster and other wonderful things - by buying them you can support our mission!  society6.com/questforchange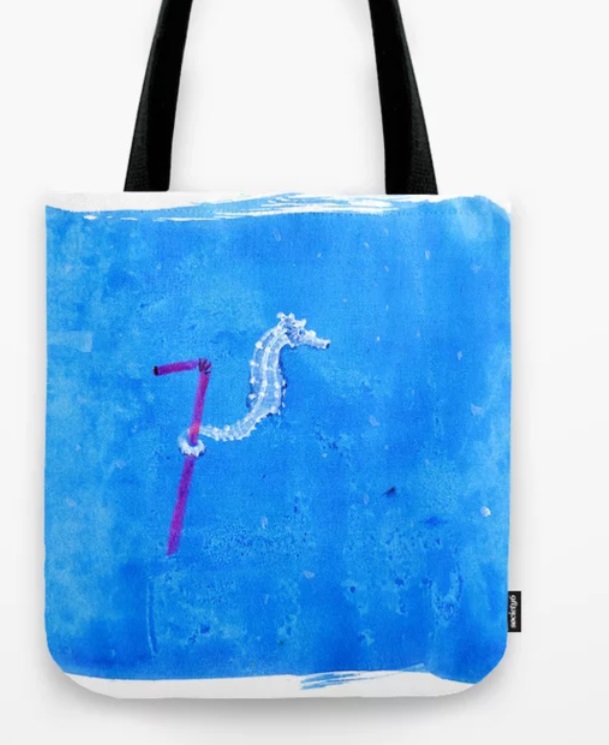 --
The Quest for Change is getting closer! Only 1 more days until we leave from Sint Maarten with Tallship Morgenster back to Amsterdam. In cooperation with Technische Unie we will be working on a key question, something to do with Circulair Economy, zero-waste and energy transition. So stay tuned!!! For now meet the students of leg 3 Quest for Change.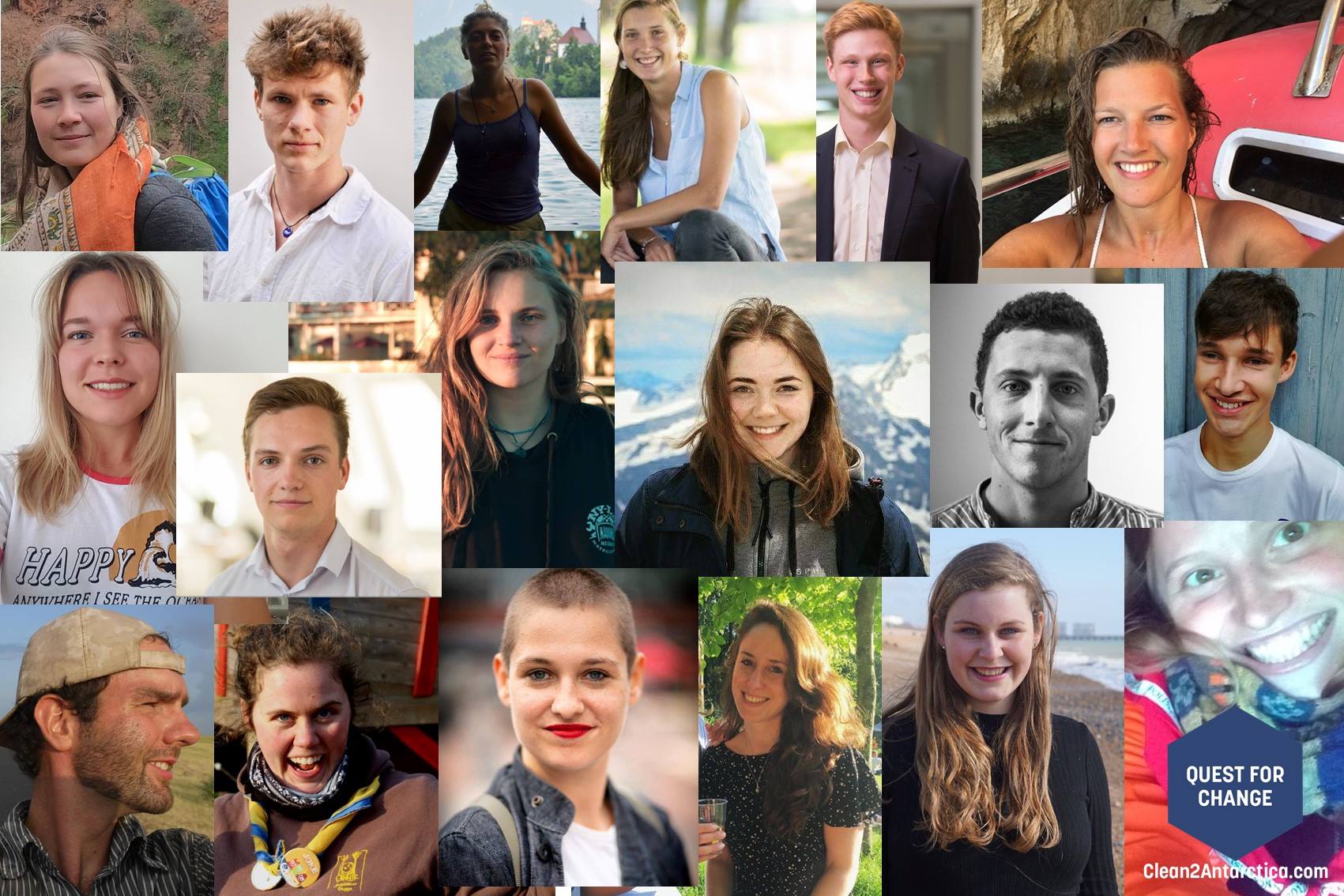 Share this page