22 June 2018
Quest for Change: the first crew
This week the first crew of the Quest for Change will be trained for their adventure on Tallship Morningstar.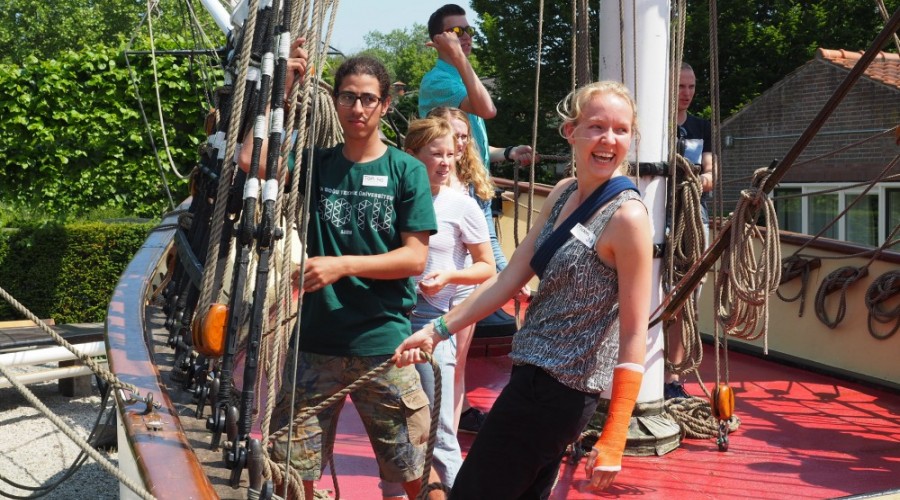 During the first leg from Amsterdam to the Canary Islands they will sail the ship and find solutions for some sustainability issues from the chemical industry.
Eightynine candidates came to the selection weekends for the first two legs of the Quest for Change. At the seafaring school in Enkhuizen, they were already facing challenges. Present yourself, create a marketing plan with your team, get informed and hoist the sails in the practice ship Kaatje. It was difficult to choose from all those enthusiastic, suitable candidates. 
'Faith in humanity has been restored '
Because of the motivation, the fresh ideas and the enthusiasm to get started with sustainability during the weekends, we have even more confidence that change is possible. A clean world is possible! These people inspire, just as we want to do.
Creative solutions
During the training week, attention is paid to team building and further introduction to sustainability, Tallship Morgenster, C2A and the Solar Voyager. Three CEOs of Teijin will introduce their issues, this first team will find creative solutions.
Looking forward to what this will bring? Subscribe to the newsletter and stay tuned!
Support Zero Waste!
With your help we can inspire and activate people and companies to see plastic not as waste, but as valuable resource.