25 October 2018
'Europe can't solve plastic problem, it's patronizing'
The measure to ban single use plastic is an old-school way of solving the problem. Top-down rules won't solve the plastic issue. It only brings a tiny change and is that really enough?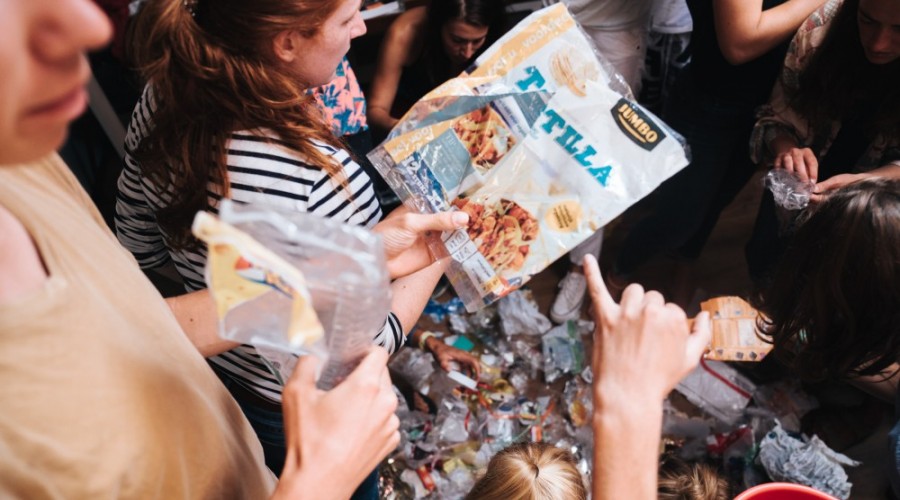 The European Parliament has agreed with the measure to ban plastic cutlery, straws and cotton buds from 2021. You would say that's good news. But what about bread, cheese and meat? Everything is packaged in one or multiple layers of plastic. It's a habit, so the habit is what we have to change.
Patronizing
This measure of the European Parliament is an old-school solution that will not bring us a sustainable society. It's a top-down approach of rules and limitations that hope to bring change in a long-term perspective. But they're not aiming for a broad, societal collaboration. Clean2Antarctica (C2A) challenges everyone not to think in limitations but in opportunities.
Edwin: "We have to stop patronizing people. The plastic problem must and can be tackled much faster. And that won't happen with grey suits who lay down rules, but with companies and people who challenge the general way of using plastic."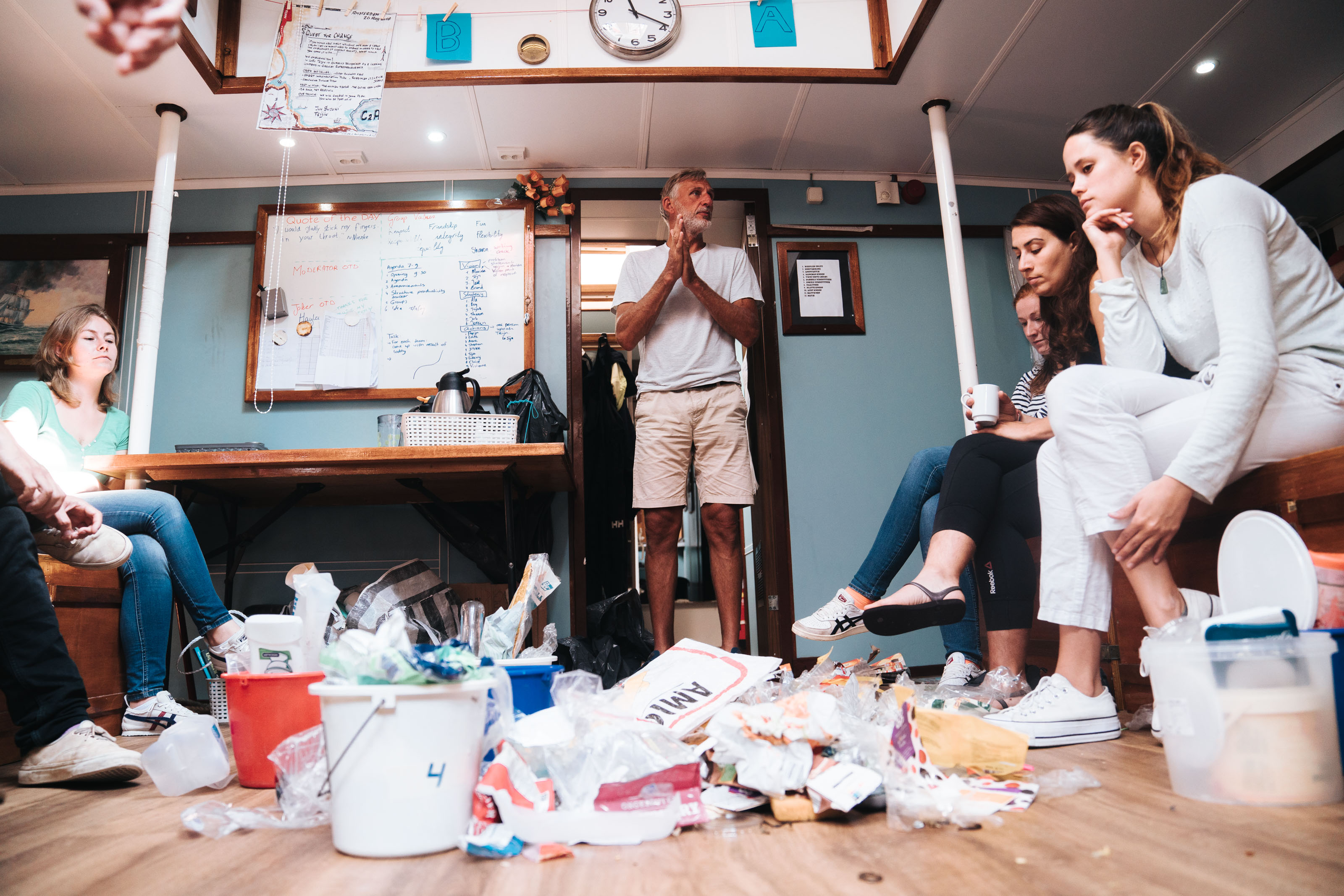 (Edwin giving a zero waste workshop on board Tall Ship Morgenster)
Grand societal change
Not technology or rules, but our own habits are the solution to our problem with plastic waste. Changing our behaviour is the start of a cleaner world. It's about embracing discomfort. We're doing that next month by driving to the South Pole with a vehicle made of plastic waste that is powered by the sun. 'At home we decided not to throw away anything anymore and that's how we built the Solar Voyager. With this vehicle we're going to drive on the world's most extreme continent. Stopping to throw things away is an easy step with big results. Start small, start today.'
Support Zero Waste!
With your help we can inspire and activate people and companies to see plastic not as waste, but as valuable resource.