08 May 2017
Bemoedigende woorden voor vertrek
Na maanden hard werken mogen we best trots zijn op wat we hebben gepresteerd. En speciaal daarom staat Cees op Schiphol om dat te onderstrepen.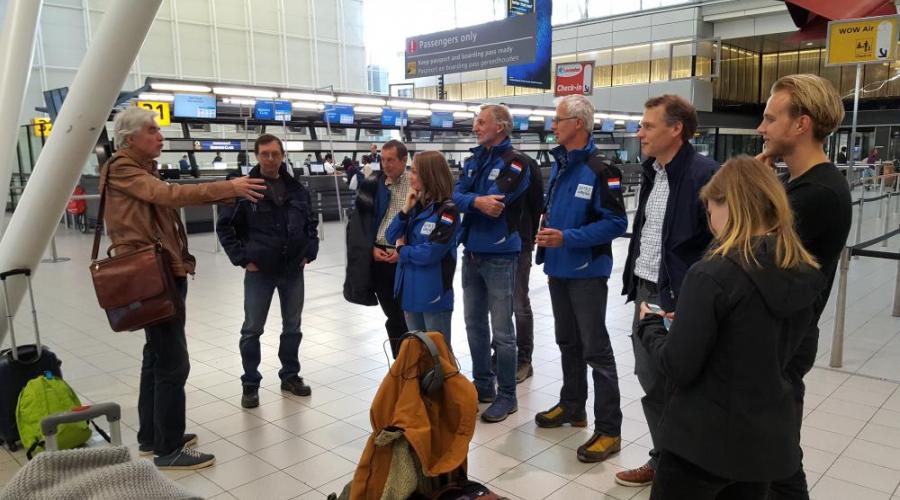 De ploeg is op weg naar IJsland. Maar eerst een toespraak van de voorzitter van de stichting Clean2Antarctica.
We hebben veel bereikt en tegelijk is het nog een lange weg te gaan. Trots op onze samenwerking en alle betrokken partners die deze expeditie mogelijk maken. De opdracht: maak plezier, ontdek en kom terug met waardevolle inzichten die wij kunnen gebruiken om invulling te kunnen blijven geven aan onze missie.
De SolarVoyager is al in een grote zeecontainer aangekomen in IJsland. 
Support Zero Waste!
With your help we can inspire and activate people and companies to see plastic not as waste, but as valuable resource.