25 September 2018
Squared-rig sailing to circular solutions
Imagine putting an idea onto paper when your room is at 45 degrees and you're holding on to your coffee so it doesn't fall over. And then somebody runs out because he's seasick.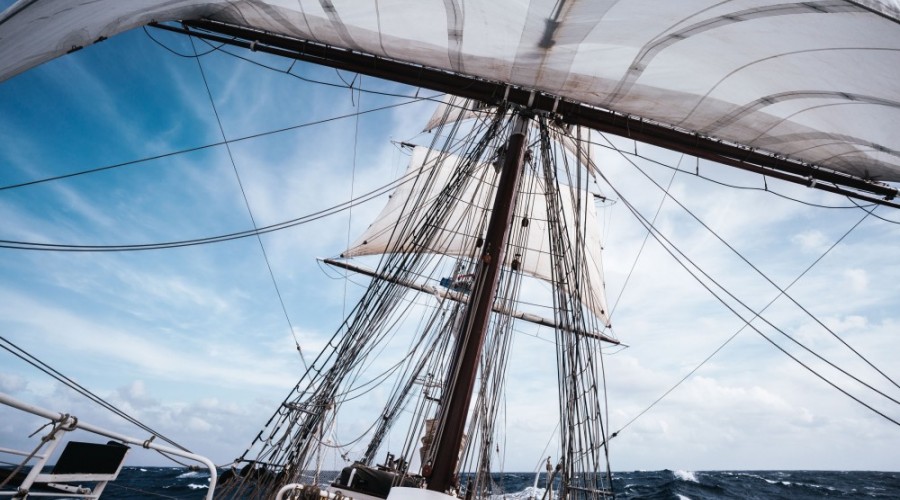 In the end of August, 21 students left Amsterdam with Tall Ship Morgenster for the Canary Islands. On board it was their task to figure out how to turn a Japanese chemical multinational (Teijin) into a leading player for the circular economy by 2050.
The Morgenster had barely left the port when almost all of the 'bright minds' were puking over the railing or in a bucket. They had already calculated for seasickness and the first plenary meeting started three days later under strong northern winds, rolling the ship from port- to starboard.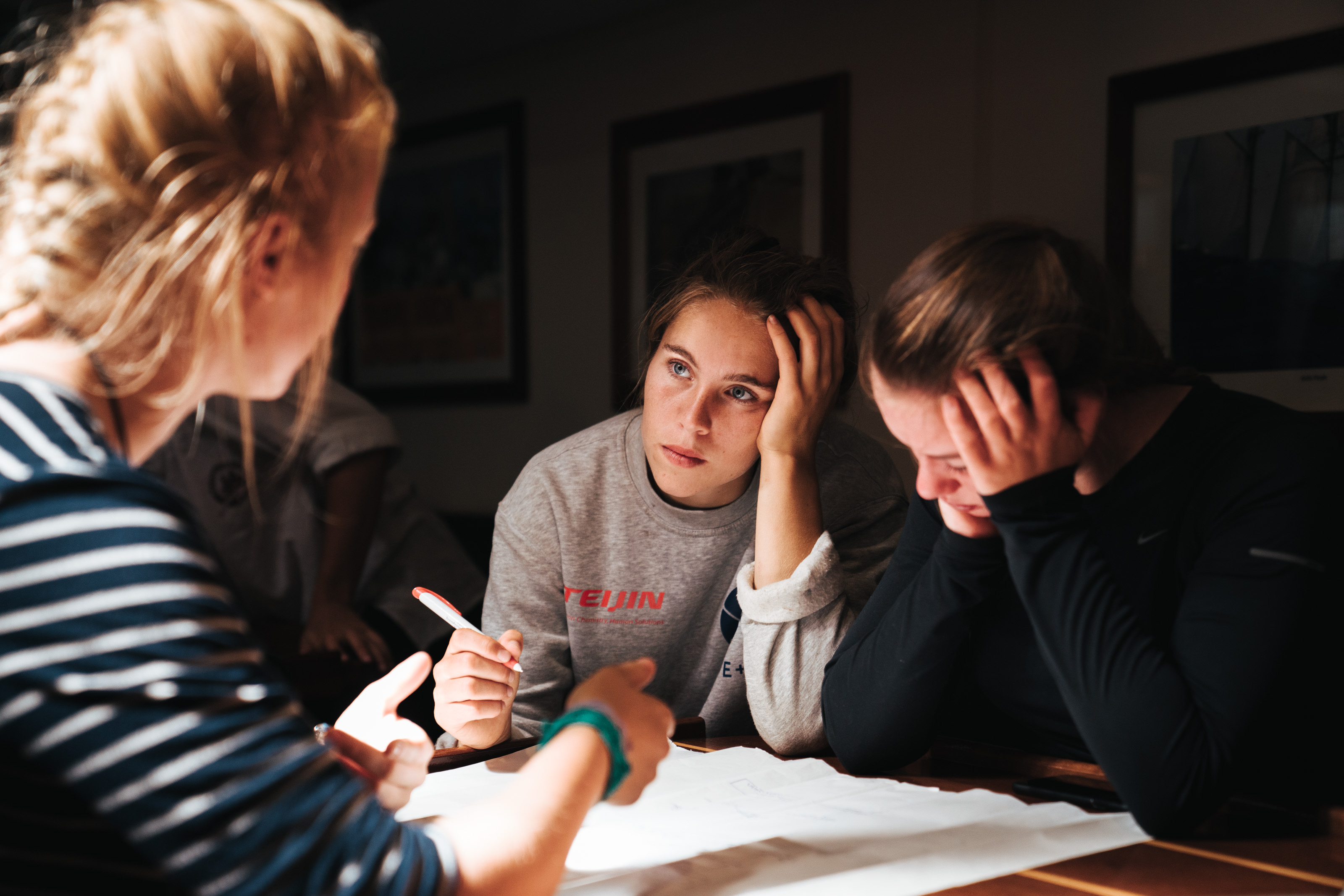 Leaving the comfort zone
Besides solving the quest for Teijin, the day was filled with sailing and cleaning the ship. "Why aren't we simply in a meeting room to work on this case", one of the students asked Edwin during their watch underneath a beautiful night sky. "That would have been a lot easier."
"Well, because now we all see each other in a way that you would never do in an office building. You share a hut, eat and work together. We all stink equally bad and see each other during our worst and our best moments. We're not distracted; there's no Internet, no outside world, and no privacy. You can't walk away. You have to take your responsibility and live close to nature. All this makes that what results from your brainstorm sessions is already a success. You experience leaving your comfort zone. Because now you're dead tired on a ship because you had to get out of bed to hoist a sail and within a few hours you have to get back to brainstorming about Teijin. You've already set the first step."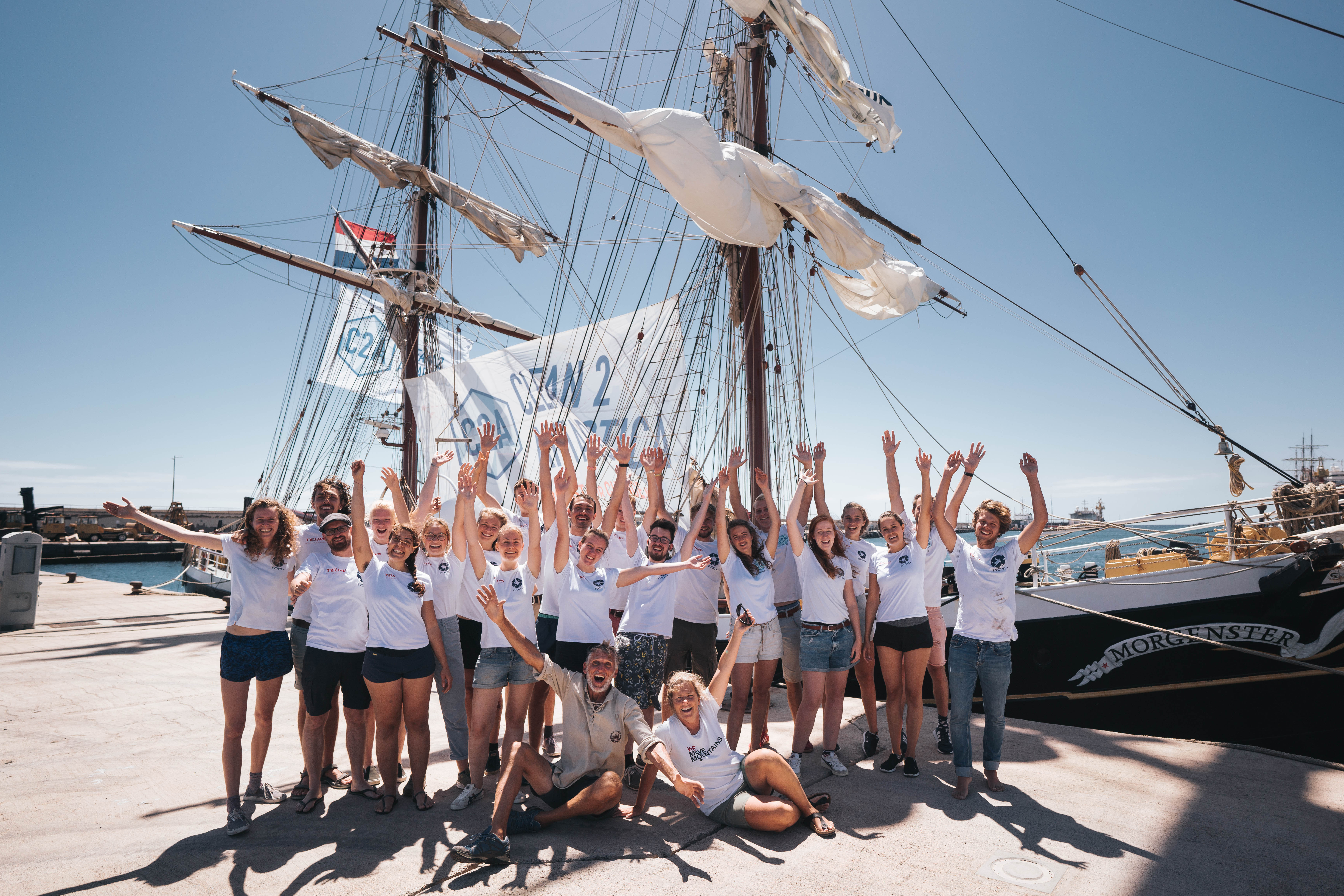 The first step
On board the Morgenster the seven representatives of Teijin have already made a step, literally and figuratively, by walking forward. The full report will be published in Tokyo during the 100thyear celebration of the Japanese company on December 12th.
Support Zero Waste!
With your help we can inspire and activate people and companies to see plastic not as waste, but as valuable resource.