18 April 2018
The Solar Voyager Crew: Liesbeth and Edwin
Driving the Solar Voyager in extreme conditions, staying in an extreme climate can only be done by the right people. Initiator Edwin and his wife Liesbeth will meet this challenge.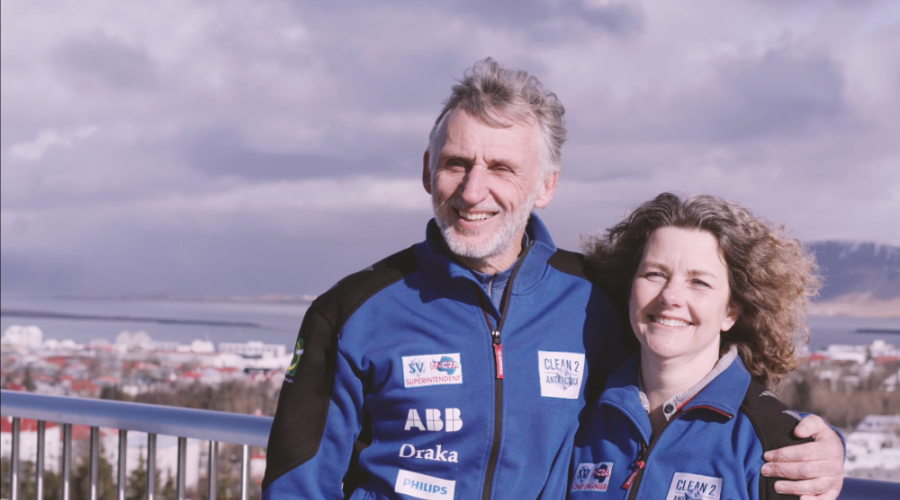 Edwin's position as captain of the Solar Voyager has been clear from the start of the expedition. Liesbeth going along as a co-pilot is news, but no surprise. They've been married for over 25 years and have three – more or less adult – children. The first steps of this expedition were made at their kitchen table when they decided to live without waste. For years, their monthly residual waste fits into an aluminum coffee pack of 500 grams. Of course they take the next step together! It's a logical consequence of their zero-waste life.
As fanatical sailors they're a well matched team. With their sailing boat ' de Boekanier ' they have plenty of experience with extreme conditions at sea and with each other. Edwin and Liesbeth can almost communicate without words and form a team we trust.
The Solar Voyager is almost ready for the expedition. Crew members Edwin and Liesbeth start preparing as well. Mentally and physically. More on that later.
Support Zero Waste!
With your help we can inspire and activate people and companies to see plastic not as waste, but as valuable resource.