27 October 2018
30 days to go
In a month Edwin and Liesbeth will be in world's coldest continent: Antarctica. The clock is ticking and there's plenty of things left on the to-do list; from installing the Mission Control Center in Zaandam to finding a place to sleep in Chile.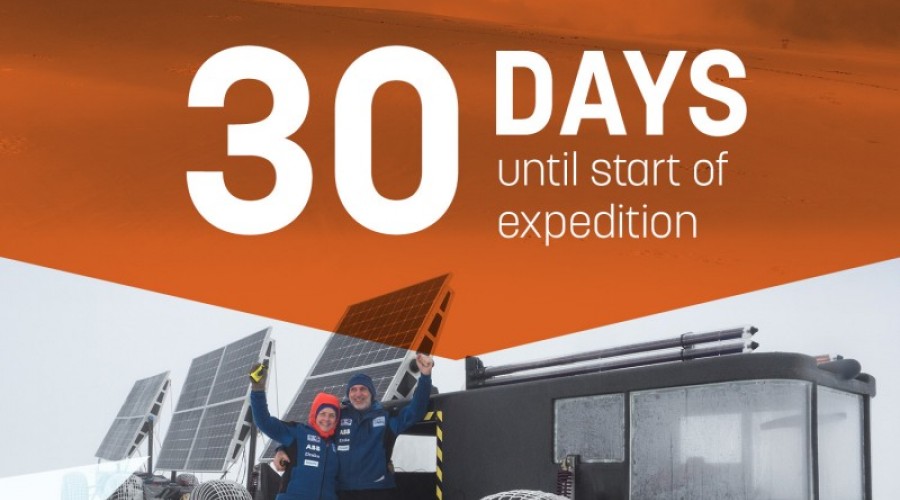 Last week Edwin and Liesbeth tested their clothing in the freezing cell of Klaas de Jong. Under the watch of thermo-physiologist prof. Hein Daanen they spent a few hours at -20°C. They didn't even feel cold for a minute, so the clothing performed perfect. Hein Daanen was also satisfied: 'They could sit here for hours.'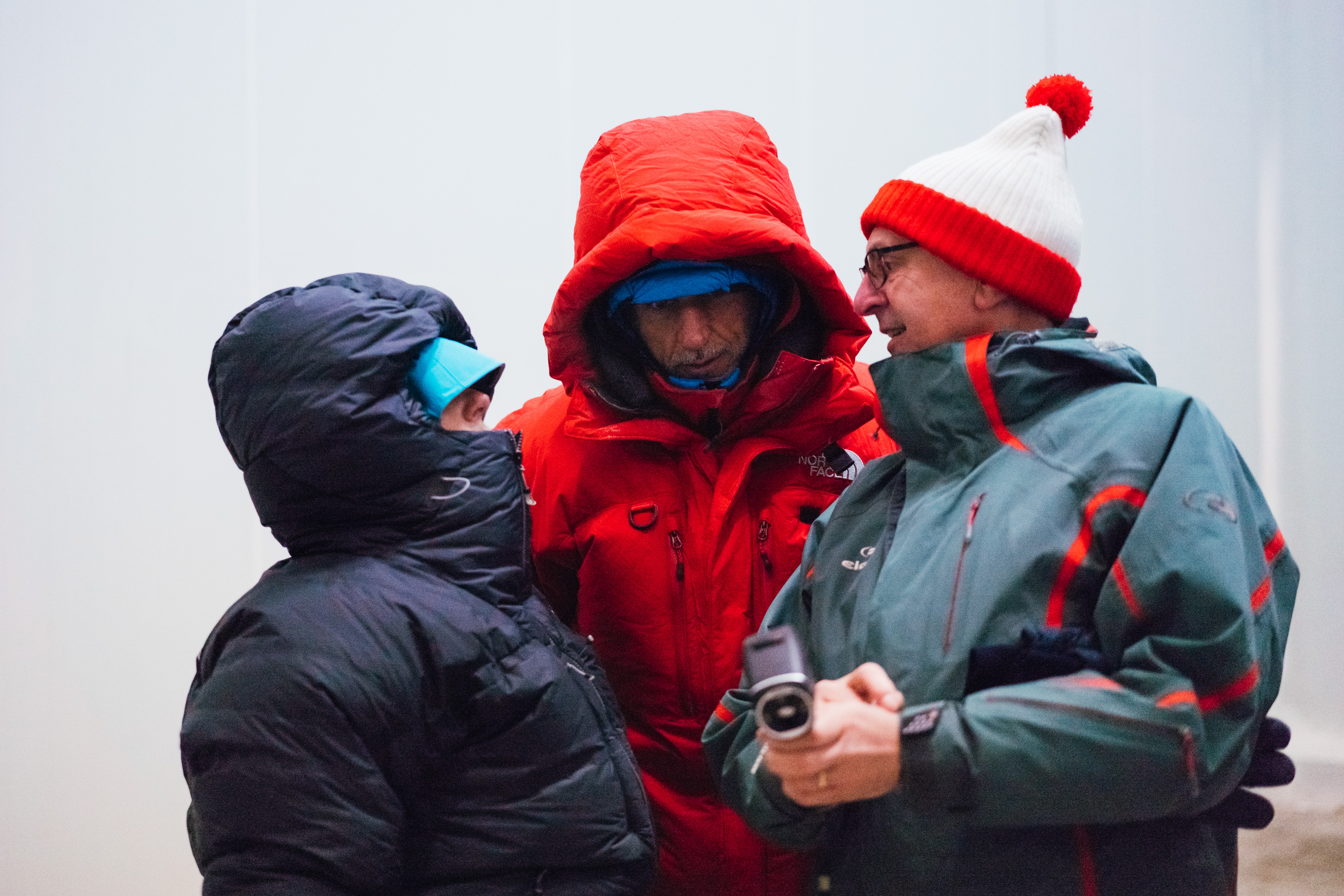 The camera gear had more trouble...
Our filmmaker Edo Landwehr tested various cameras and lenses: 'One of the bigger cameras we took into the freezer started acting weird after only 15 minutes. The screen where you can see what you're filming began to flicker and sometimes turned off completely.'

'The smaller cameras performed beyond expectation. The battery life almost didn't reduce at all! However, some of the lenses didn't do as well; one of them had condensation on the inside after only 5 minutes. That's trouble of course, so we brought the lens back into safety.'

But the small cameras had a different problem. Small body also means small buttons, and pushing those with big gloves is a whole other kind of challenge.
Where is the Solar Voyager?
The Solar Voyager has arrived in Chile. The container with the vehicle travels across the Ocean on board of MSC Antonella and has arrived in San Antonia, Chile. The journey is going so well that its expected to arrive in Punta Arenas a day earlier than expected.
Mission Control Center
The focus for the coming weeks is setting up the Mission Control Center (MCC). The MCC continuously receives data from the Solar Voyager so the expedition team can be monitored. The different things we want to keep track of is for example energy balance, navigation and health. More on this later.
Support Zero Waste!
With your help we can inspire and activate people and companies to see plastic not as waste, but as valuable resource.